Nobody panic!
*loses head completely and runs round room*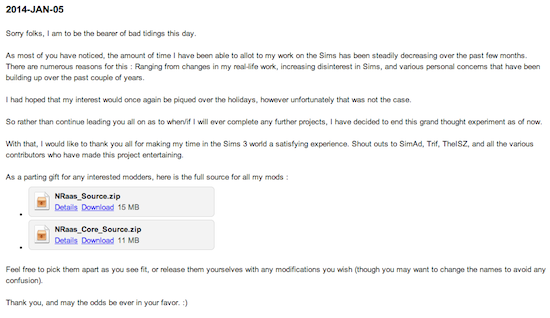 Everything will be fine as long as there are no more patches. Except that it's entirely possible that there will be another patch. I suppose some brave soul might have a bash at updating Twallan's code but this announcement leaves me thinking that maybe the next update is not for the likes of me. Given the choice between the final generation of game-saving Nraas mods and the risks associated with using an EA patch, I think I know what I will choose! But we'll see.
---
This is reminiscent of an Nraas-free EA patch scenario. All the things breaking at once, leaving you screaming in fear on the bathroom floor.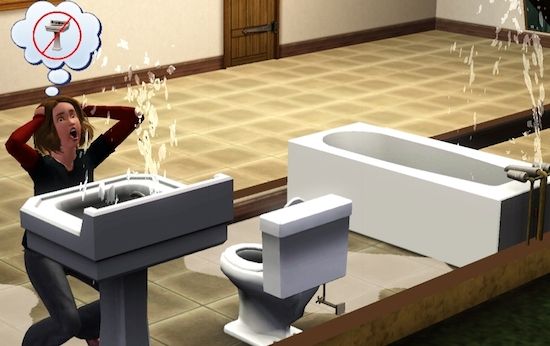 OK I will quit the melodrama now I promise.