Okay, so being such a large game with strong opinions and a lot to discuss, I don't quite have enough time to create a full review of The Sims 4, so I decided to make a WIP thread with just dot points of what I think of the game so far that I will continually update (and maybe one day turn into a full review of the game).
Feel free to leave your thoughts and opinions below.
Create-A-Sim
- Freedom to push and pull, molding Sims like clay is great, fun and smooth.
- You can create a great diversity of Sims, with different ethnicity's (like I'm trying to show in Criminal Class) with a variety of hairstyles to suit.
- A nice diversity of clothing too from dreaded new-age hipster clothing (cringes), to grandma fashion, high-end dresses to mom jeans, etc.
- Cute kid fashion too-but with a lot of awful hipster-like fashion. :/
- Depending on type of pant and shoe, boots will fit under or over the pants-no clipping.
- Hats can go with any hairstyle.
- Massive pet peeve: Glasses don't sit properly on Sims' faces unless you can manage to position their nose (which can change their face shape).
- Generally plenty of colour swatches to choose from on MOST clothes, making up for no Create-A-Style from The Sims 3.
- Arguably the best and most developed part of the game.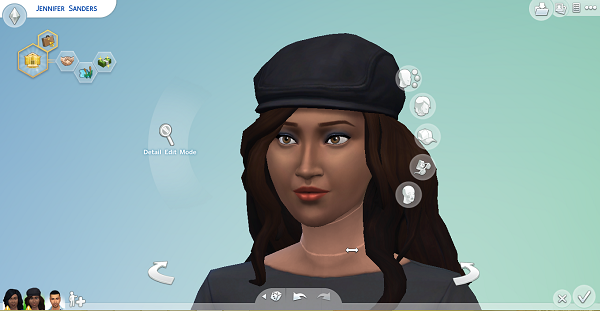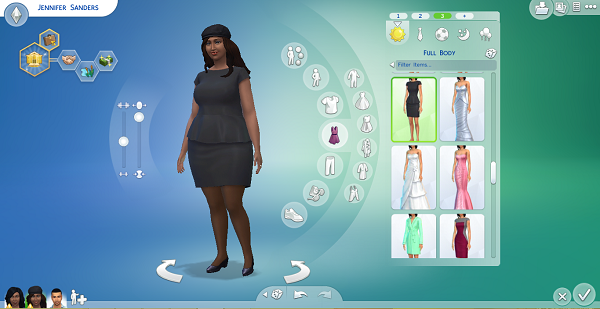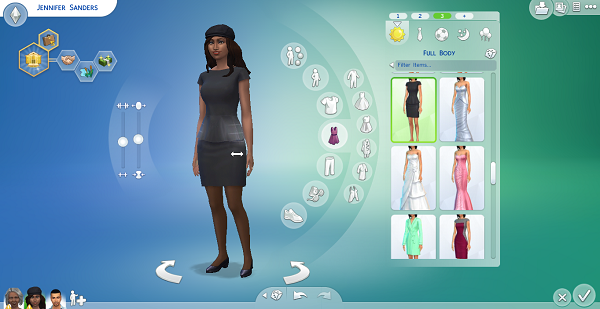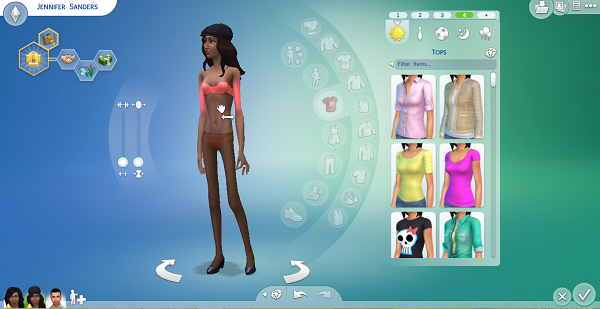 Large, curvaceous, skinny, scary, mold your Sims as you please
Worlds
- Combine TS3 open world and TS2/1 which works really well, giving that sense that your home is your home (hard to explain) that I felt was missing in The Sims 3.
- Each world has about 5 or 6 neighbourhoods, each containing 1-5 lots and public spaces.
- Each lot has a load screen, but not for public spaces.
- There is plenty of space for other lots in worlds-hell there are other lots-lots of them in fact-with houses, but for whatever stupidly poor excuse, you can't live on them, it's the most idiotic design choice IMO and is what I hate the most about The Sims 4, the worlds are really god damn small in terms of lots.
- Ugly circular backdrop in each individual neighbourhood, with roads that just cut-off and aren't on going. I mean I know you aren't really supposed to go out that far and it's supposed to just be a nice backdrop, but you can go there using tab, so why didn't they at least make it to the fullest.
- On the plus side, the area you can play in is generally greatly detailed.
- Another problem with this world system is that I have a concern that there will be no Create A World of any type, which is a shame.
- I also wonder how they'd create a feeling of a dense city with this system for worlds in a Nightlife/Late Night EP. Same goes for what an Island Paradise EP would be like.
-I think the world system will work great for a University world, though.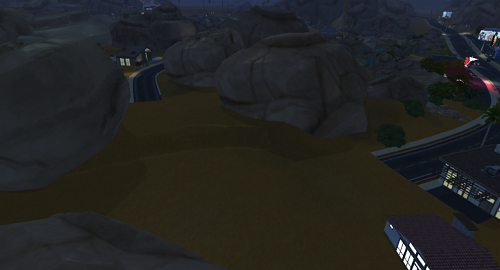 "We just couldn't be bothered connecting these roads"